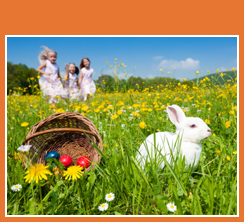 Thank you
for your business
and looking forward to serve you in 2018 ! See Store Hours

Shipping by sea to EUROPEAN UNION

Sea Shipping -from Canada to EU Delivery to any address in most EU countries according to the table below. Bill of Lading and proof of delivery with the unique number of the transport document that you receive for the shipment. Estimated delivery time is 5-6 weeks calculated from the date of container departure. You can send as many packages you need to each address of destination. IMPORTANT
Shipping rates are quoted in CAD/ KG for EU countries per each individual parcel. See below the pricing table. Minimum rate applying for EU- 15 kg;

DISCLAIMER: we are accepting parcels lighter than 15 kg/ destination (but they will charged as minimum 15 kg)
Additional costs:

6% insurance premium calculated on the declared value of the shipment; insurance is optional but recommended and refers only to the total damage by destruction of property by fire, water or accident.
Shipping and customs clearance at the destination (including custom-representation is not necessary presence of consignee).
ENS fee (ENS - Entry Summary Declaration): 5 CAD/Bill of Lading

Note:
We accept oversize and overweight parcels , but will be considered as cargo. Additional handling fee - 50 CAD (30 EUR)
Payable for each package that exceed 30 kg individual weight or oversized exceeding total 170 cm size perimeter ( Lenght, Wide, Height) Exemple-60x60x50 cm The sum of 3 sides (length, width, height in cm) do not exceed 170 cm Labour Code in Europe and Canada express that for handling heavy packages or volumetric need to use additional personnel. Freight rate is calculated in relation to the heaviest weight resulting from physical and volumetric weight. Volumetric conversion factor is 167 kg / mc (Lxlxh in cm/6000) Length (cm) x width (cm) x height (cm) / 6000 = volumetric weight (kg)

Shipping to Hungary

Following the clients requests we open in 1 September 2010 a special route for Hungary.


Door-to door delivery at final destination.


Price is 1.99 CAD/ lb. Aditional 0.40 CAD/ lb for (MFSC - Multimodal Fuel Surcharge) and ENS fee ( 5 CAD/ shipping document).


Minimum rate applying for Hungary per destination is 20 kg - 108 CAD
Estimated delivery time is 5-6 weeks calculated from the date of container departure.

ENS - Entry Summary Declaration: 5 CAD / Bill of Lading (shipping document)

According to EU customs regulation (1875/2006 Import Control System-ICS) came into force on 1 January 2011 becomes mandatory notification of data on content packages in advance through a specialized electronic service by EU Customs Security Agency. This generates additional costs that can not be avoided and that has led to the introduction of 15 January 2010 transfer fee ENS. We reserve the right to modify at any time and without notice "Terms and Conditions of Shipping "as well as fees and fuel surcharges.
Shipment of parcels to European Union countries are exclusive maritim.
Freight cost are detailed below considering the final country of destination are are divided in specific EU zones.
Minimum rate applying is per parcels of 15 kg.

Zones EU:

EU 2 --Bulgaria, Czech Republic, Slovakia, Slovenia
EU 3 --Austria, Belgium, Croatia, Germany, Italy, Luxemboug, Netherlands, Poland
EU 4 --Denmark, France, Ireland, Spain,United Kingdom
EU 5 --Cyprus, Estonia, Finland, Greece, Latvia, Lithuania, Sweden

Freight Tarif:

EU 2 -- up to 15 kg freight tarif 99 CAD , over additional 4.5 CAD/ kg.
EU 3 -- up to 15 kg freight tarif 124 CAD, over additional 4.5 CAD/ kg.
EU 4 --up to15 kg freight tarif 149 CAD, over additional 5 CAD/kg.
EU 5 --up to15 kg freight tarif 269 CAD, over additional 14 CAD/kg.